Sophisticated assisted living community located in leafy surrounds in Melbourne's blue-chip east
We love a success story! Here is one of our favourites – Morgan Glen Iris
|
For BASScare
Morgan Glen Iris, a brand-new assisted living community
Our client, BASScare — a pioneering-profit-for-purpose organisation — used our Research & Advisory services, which informed their decision not to build an aged care facility, as was their original intent, but to create a premium assisted living community instead. As assisted living is a relatively new category of seniors' accommodation, our initial Marketing & Advertising approach required an element of consumer education.
We overcame the challenge of pandemic lockdown when the community opened, to achieve some great sales successes, despite people being unable to visit in person. The product and service offering are exceptional and set a high bar for assisted living. One Fell Swoop is proud to be associated with such an outstanding community.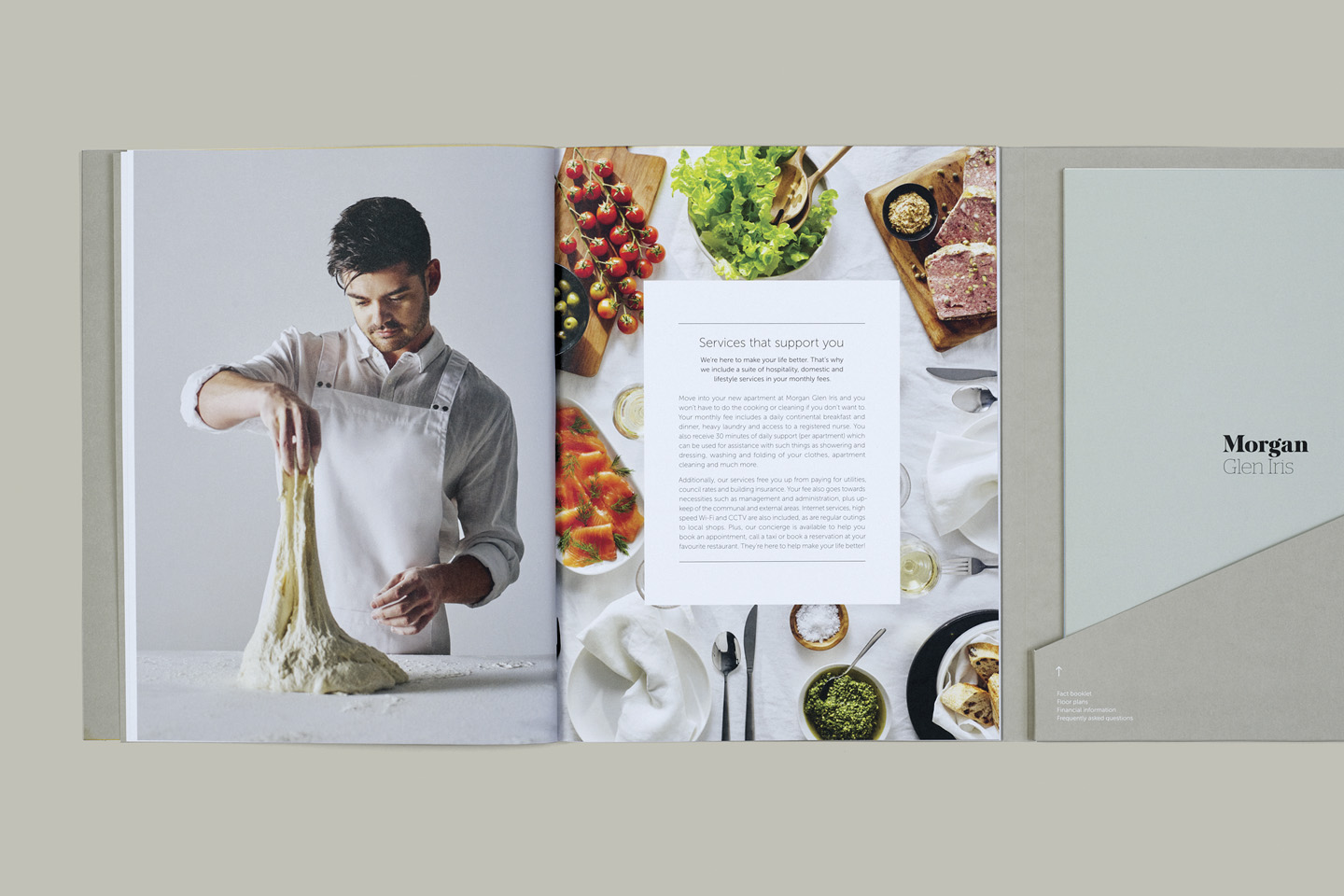 Research & Advisory
Originally intending to build premium aged care, our Market Assessment identified a significant oversupply in the Boroondara catchment. In response, we proposed assisted living apartments as an innovative bridge product and undertook financial modelling, developed exit fee options and worked with the client on service design and operating models.
Marketing & Advertising
Category education to the cohort and their families was necessary in the early marketing phase. Modern portraiture depicting dignified support, without the stereotypical 'old person and carer' bias, along with informative yet empathetic language formed the core of all campaign elements.
Sales & Operations
The display suite opening coincided with the outbreak of COVID-19 and enticing the older cohort to visit was problematic. Assisted living is a needs based purchase and selling apartments any more than six months ahead of occupancy is unlikely. The comprehensive service and support offering meant we needed to sell the associated monthly fees to buyers and their families.
Learn more about this project and how we can help you