Back to back wins for Retirement Village of the Year
Posted on 27 Jun 2023
---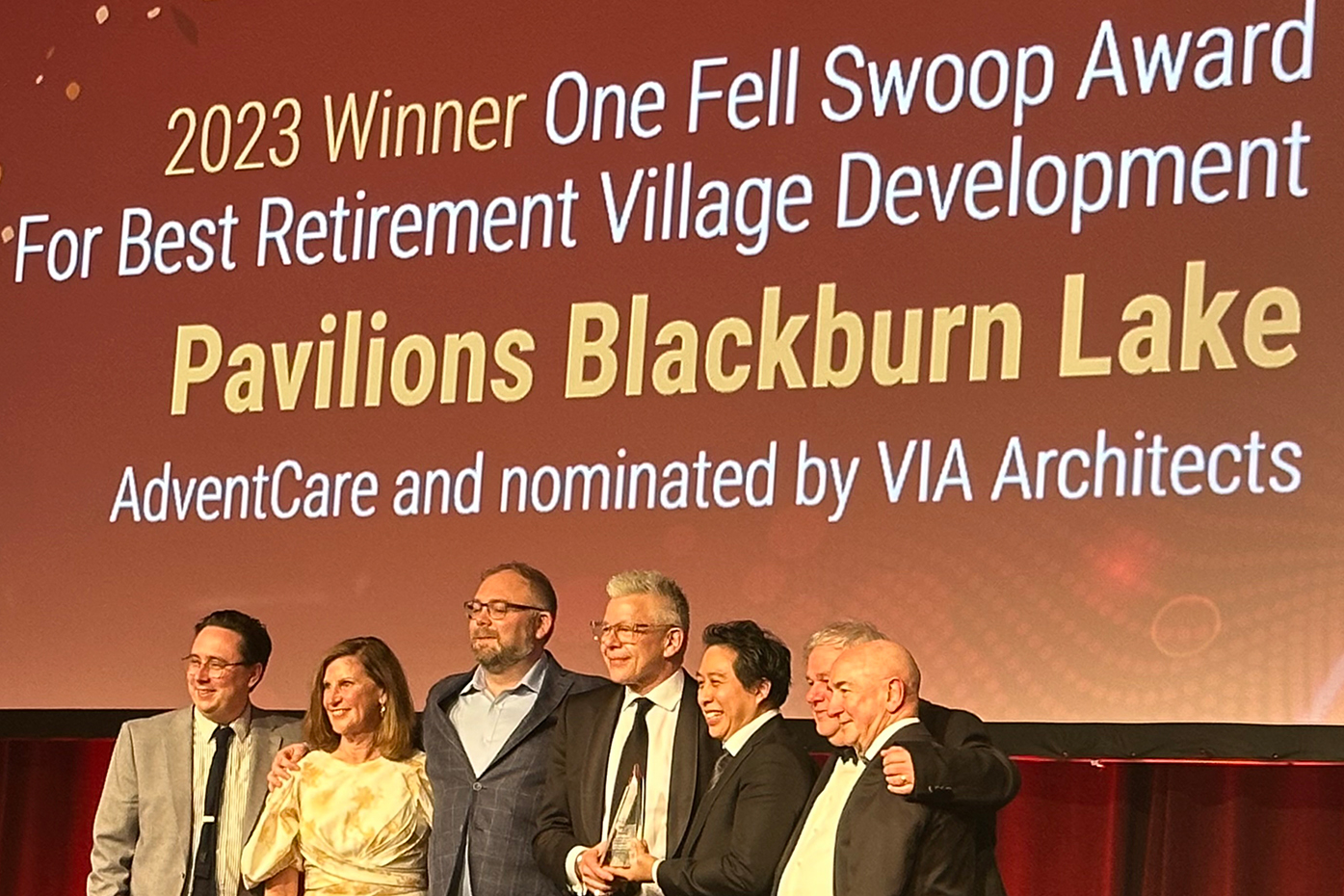 We're thrilled that Pavilions Blackburn Lake has won Retirement Village of the Year at the Property Council's National Retirement Living Awards 2023. Coming off the back of last year's win for The Grace, we're super proud to consult for and market and sell these landmark properties!
Having three of the communities we advised for and market and sell as this year's finalists was incredibly exciting. Bolton Clarke's Europa on Alma and Baptcare's Strathalan were in there too, but it was Adventcare's Pavilions Blackburn Lake that took the prize.
The National Retirement Living Summit is the industry's peak event for recognising visionary projects. Judging criteria for Retirement Village of the Year is based on project innovation and vision, corporate social responsibility, quality of design and finish and customer facilities and satisfaction, amongst other things. And it's clear to all why Pavilions won. This landmark community offers:
Luxurious apartments with high-end finishes
Magnificent community facilities
A breathtaking natural environment
An outstanding wellness offer
A holistic, healthy lifestyle
Sustainable, future-driven design
Technology for social connectivity
On-site café open to the public.
See our website for Pavilions here.  
"I'm absolutely thrilled that Pavilions took the top gong. We've been proudly associated with this incredible property for Adventcare for seven years now. That One Fell Swoop has been an integral part of the project from early on in its life is a source of great pride for me and my team".
Christopher Rooke,
Managing Partner
If you want winning solutions for your retirement living, land lease, assisted living or aged care development talk to us today.