Easy living apartments where every resident's wellbeing is the focus
We love a success story! Here is one of our favourites – The Alba
|
For Australian Unity
Australian Unity's The Alba Apartments
The Alba Apartments is part of Australian Unity's innovative Albert Park Lake seniors' living precinct. It offers luxurious, easy living apartments with flexible support and meals services. Our longstanding partnership with Australian Unity ensured that we worked harmoniously with all stakeholders, while providing a full suite of services.
From initial concept to project completion, we have been an integral part of the development team. Amongst other things we delivered practical, actionable advice, revealed customer insights through focus groups throughout the development program, ensured pricing is correct to return outstanding results, developed and costed service and staffing models, created engaging campaigns, have been achieving great sales and will continue to be brand champion.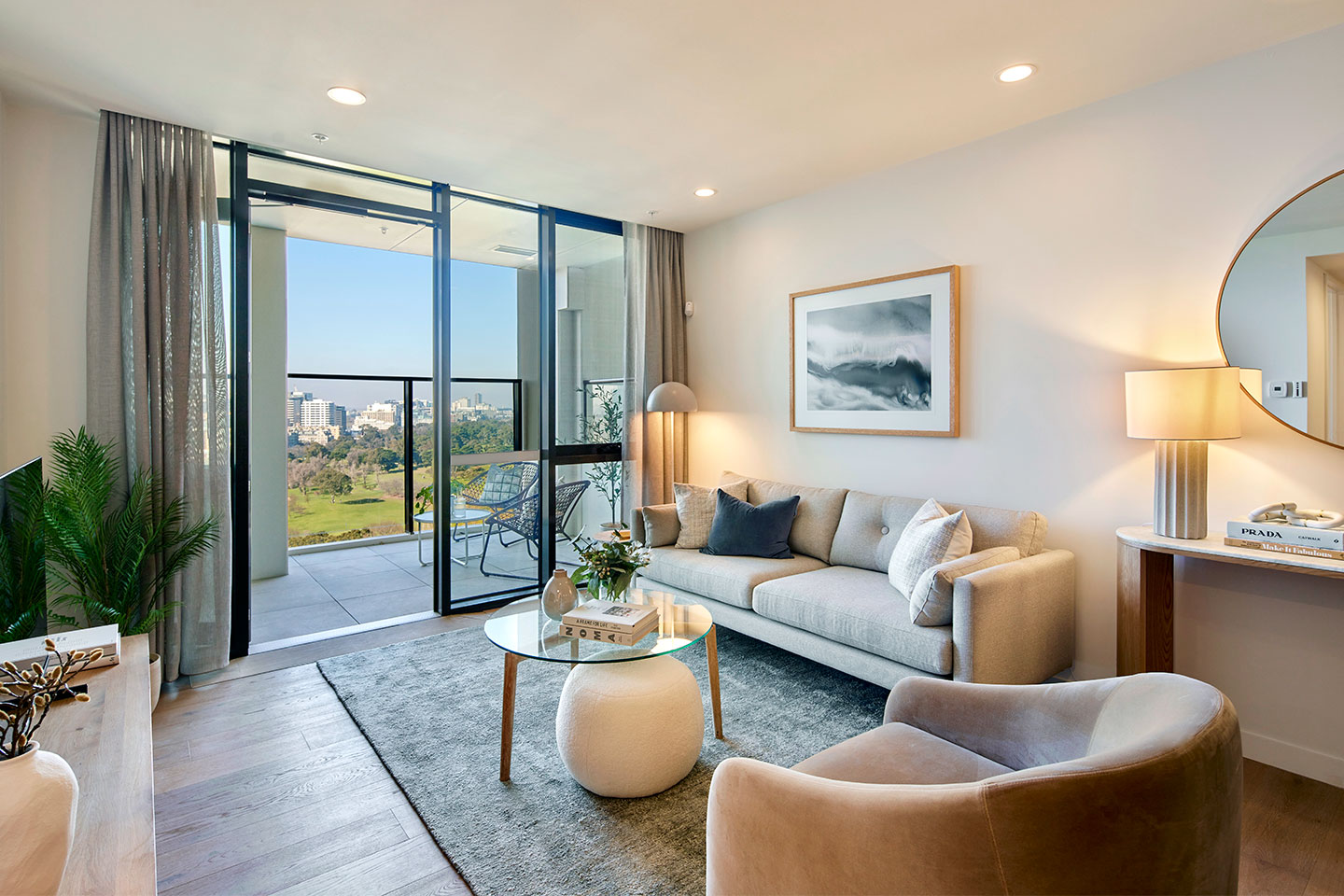 Research & Advisory
Our Research & Advisory team provided a wealth of vital pre-build information to assist our client, Australian Unity, in having a smooth development journey. Consumer focus groups were run to gain valuable insights into the older seniors' market and to understand their pain points. Our Advisory services delivered the service model and pricing for the apartments, along with exit feel modelling.
Marketing
It was vital that our campaign captured the uplifting, liberating nature of the offering and spoke in Australian Unity's warm, inclusive voice. We launched across a variety of platforms – website, social media, video, print, brochure, out of home, radio and direct mail, along with a curated program of events to target prospects, their family members and referrers, in order to create a funnel of warm leads for our sales team. Branding and colour palettes spoke to the premium nature of the development, while imagery and language delivered a sense of warmth and welcome.
Sales
While The Alba Apartments was under construction, we implemented a bespoke 3D display wall, complete with TV screen and curated objects, for our Sales team to work from at sister community The Grace. This allowed early prospects and their families to better understand the new easy living offering and for Sales to have a conversation about how they could be supported at The Alba. The fact that Australian Unity's residential aged care community, The Alba Care Suites, is right below The Alba Apartments has proven to be a heartening option for many purchasers whose partners have differing care needs from their own, and our Sales team understands this. It means couples can stay together while receiving the support or care that suits them.
Learn more about this project and how we can help you