Unique and ultra-private bushland retirement community on Sydney's Northern Beaches
We love a success story! Here is one of our favourites – The Falls Estate
|
For The Falls Estate
The Falls Estate at Frenchs Forest
The Falls Estate is set within a secluded bushland location on Sydney's Northern Beaches. It is truly boutique, with just 41 retirement apartments available for sale off the plan. The appeal to consumers lies in its unique, ultra-private location while being close to amenities and transport.
Beginning with our Research & Advisory services, we kick started the development journey of The Falls Estate with a market assessment. Our Marketing & Advertising is inspired by the bush setting and we have created an onsite display suite from which to conduct Sales & Operations. The community will open in late 2023.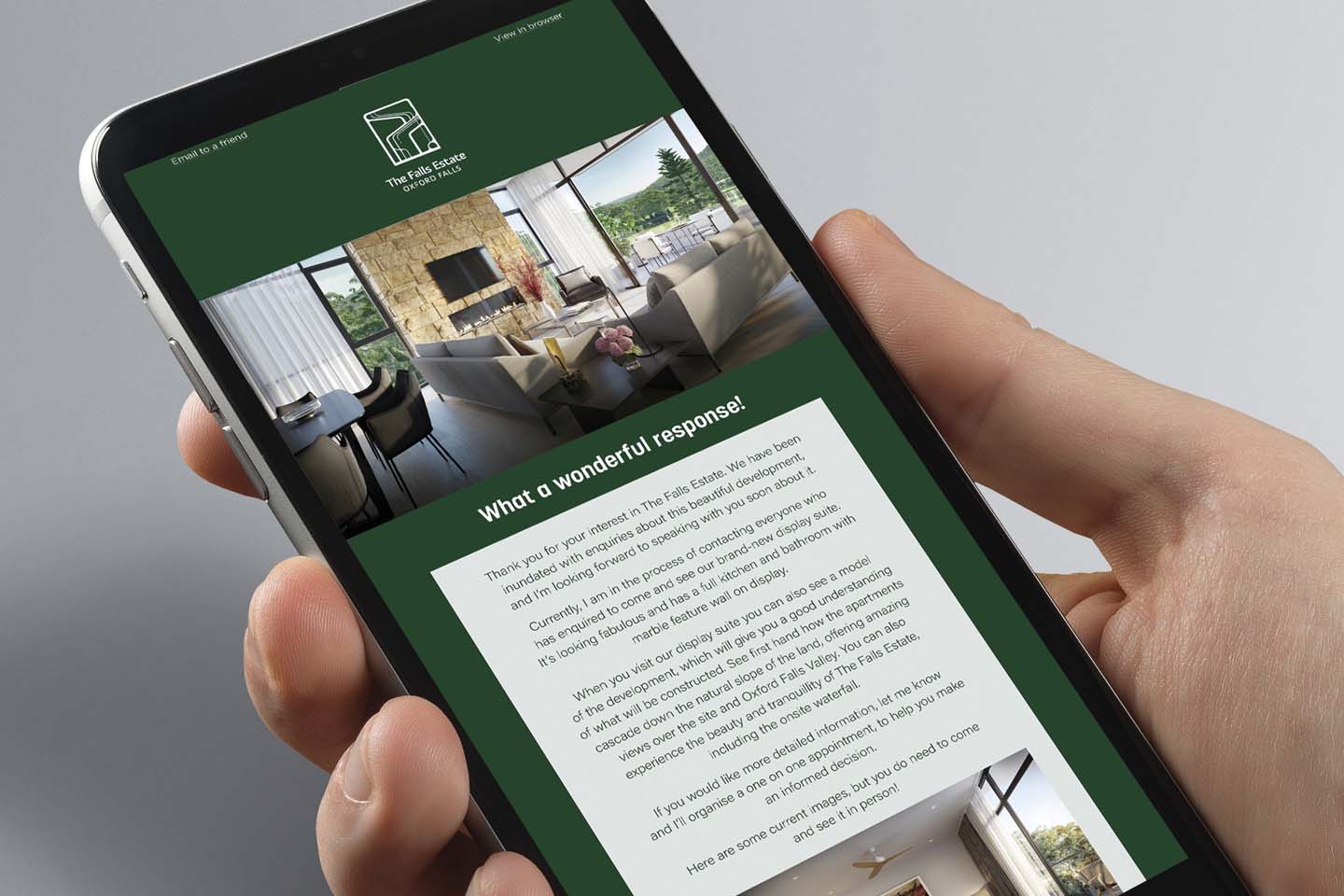 Research & Advisory
Our Market Assessment highlighted a lack of quality retirement living on Sydney's Northern Beaches, while our Financial Feasibility demonstrated the potential returns of our client's first retirement living community. We established exit fee options and village budgets for this stunning development.
Marketing & Advertising
Inspired by the spectacular bushland setting, the campaign has an emotive pull, drawing the consumer to this unique product. Its modern, clean look and exclusive tone of voice talk to the rarity of the opportunity. The expansive website, brochureware and sales collateral invite our highly discerning consumer to take a deeper dive into the offering.
Sales & Operations
One Fell Swoop created a delightful on-site display suite in what was once a workman's cottage — totally refurbished with replica apartment kitchen and bathroom to support the sales initiative. A scale model of the development is a prominent feature along with One Fell Swoop Showcase, our proprietary electronic look book.
Learn more about this project and how we can help you