World-class retirement living in a prized location opposite Albert Park Lake
We love a success story! Here is one of our favourites – The Grace Albert Park Lake
|
For Australian Unity
Australian Unity's The Grace Albert Park Lake
The Grace is an award-winning vertical retirement community with magnificent views of both Albert Park Lake and the Melbourne city skyline. One Fell Swoop delivered insightful Research & Advisory services; and our client, Australian Unity continues to use our Marketing & Advertising services, along with our on-ground Sales & Operations team.
We have focussed our campaign on the premium retirement lifestyle, resort-style amenities, community, services and wellbeing proposition across Marketing & Advertising and Sales & Operations. This approach has been resonating strongly with the target market, with 75% of the community now sold and occupied.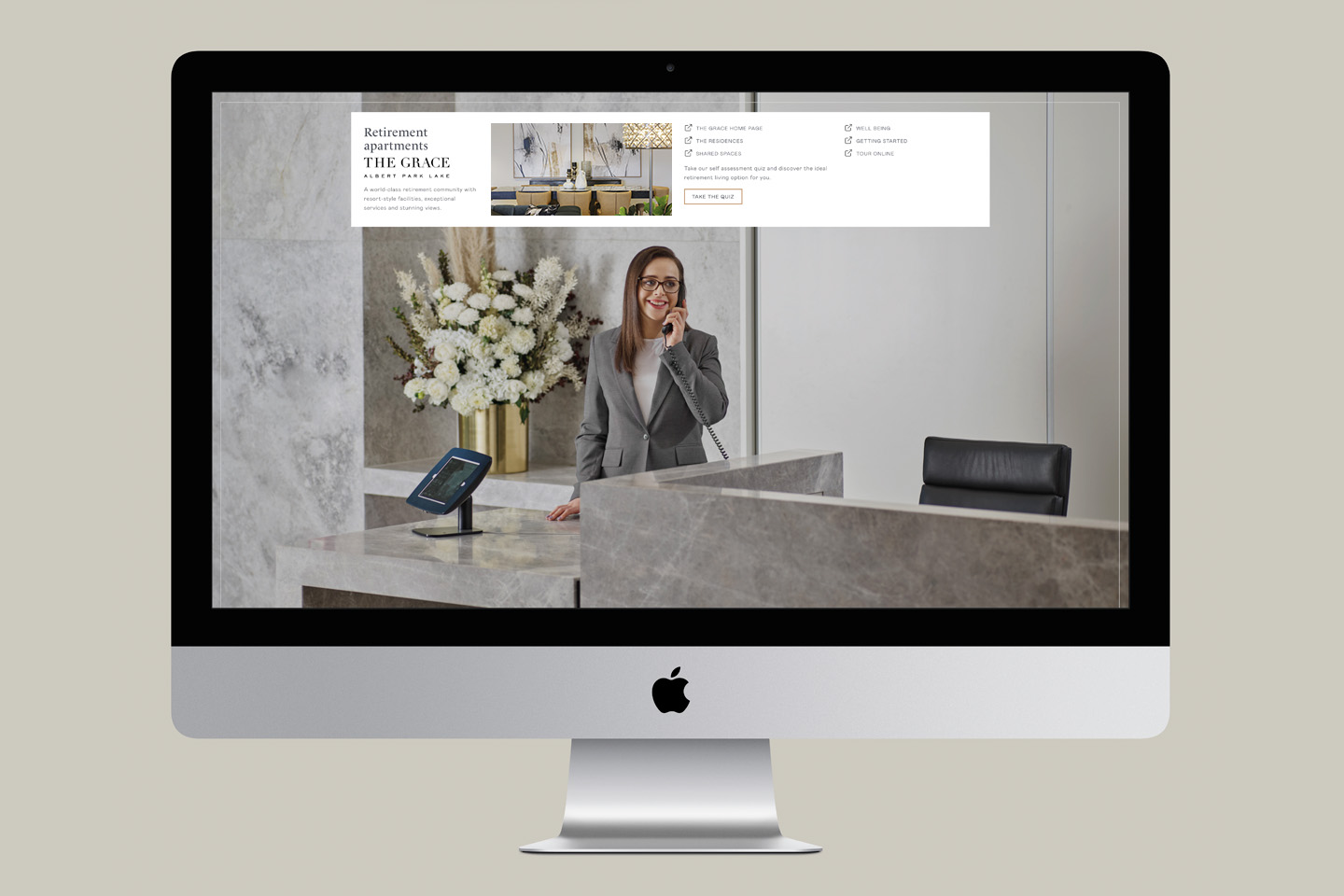 Research & Advisory
Having successfully worked with our client on their Carlton development, One Fell Swoop began with a Market Assessment to support pricing and a review of the exit fee structures to maximise the rate of sale.
Marketing & Advertising
Homing in on the prestigious location, sensational views and outstanding apartments and facilities, the campaign is sleek, modern and timeless. Ultra-premium brochureware, sales collateral and advertising are matched with bespoke digital assets that speak volumes to the sophisticated inner-city consumer.
Sales & Operations
Our strategy focussed on selling the most premium apartments first – penthouse and sub-penthouse stock $3M to $5M. With spectacular views and stunning shared spaces by Fender Katsalidis, interest has been strong. The imminent opening of The Alba assisted living apartments and aged care suites will complete the precinct and the ageing in place offering to drive further sales.
Learn more about this project and how we can help you